How to enable SSL security encryption for your incoming and outgoing emails, please note we will be disabling unencrypted authentication to our server soon, please follow the instructions below to update your Outlook for SSL based authentication:
1. Modify Account and go to account settings: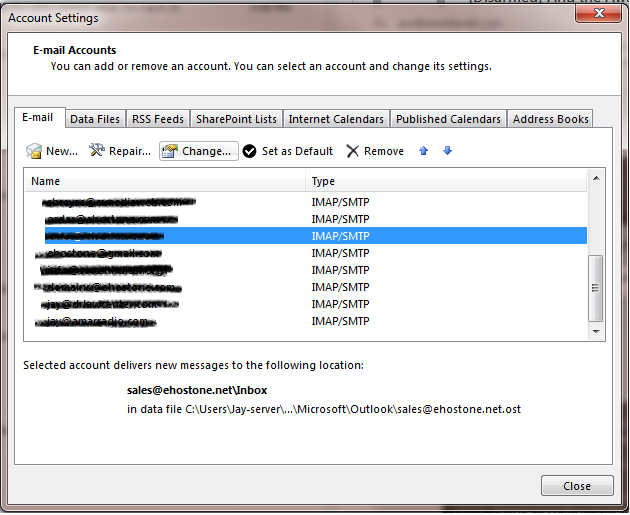 2. Select the account you wish to edit and following the screenshots below: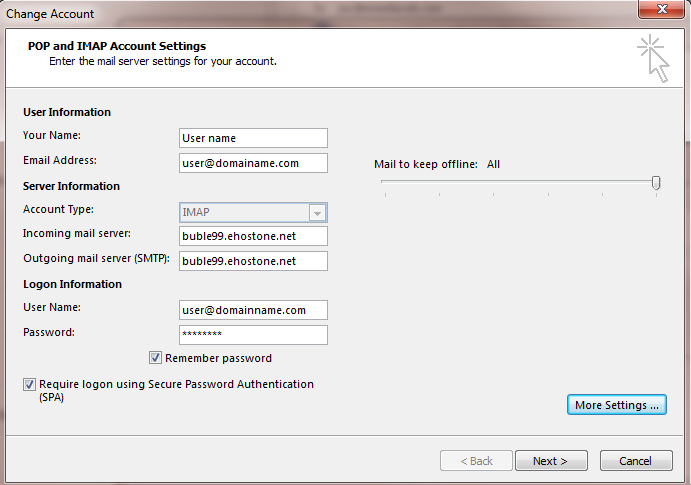 3. Please replace @domain name with your own domain name and make sure your using server host name for incoming and outgoing: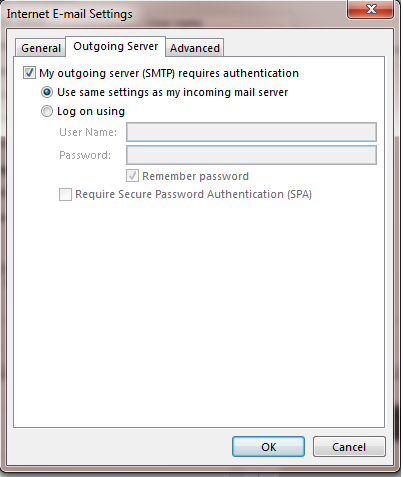 4. Make sure you have checked "my outgoing smtp requires authorization":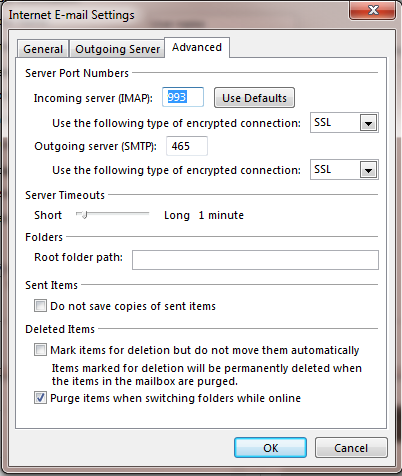 5. Make sure you have SSL for incoming and outgoing and follow the port settings, thats it your set!